Diamond Decorators Master Painters
We are professional, reliable painting specialists that can take care of all your domestic and commercial painting needs. Your job will be done to the highest standard by friendly, skilled and efficient tradesmen. It's all about combining the technology of today's high quality paints with some good old-fashioned work ethics.
David Cashmore, business owner and former Paintercraft Trust Diploma, New Zealand award winner has over 35 years experience in the industry. He is very approachable and loves to see the results of a job well done.
Call him to get advice about waterproofing, colours or any related topic
0274 963660
We are Resene Eco.Decorator's
Sustainable decorating is more than just choosing an Environmentally friendly paint. It's also about ensuring that it is applied responsibly. This includes appropriate waste management and much more. Only contractors who successfully meet these standards can promote themselves as an authentic Resene Eco.Decorator.
Commercial Painting
A clean good looking, professional image is important for a company. We provide a top quality job with qualified tradesmen. Diamond Decorators specialise in Factories, Offices, Apartments, Schools and  Commercial buildings. We also offer a "one stop shop" solution to your property maintenance needs.
Exterior painting and maintenance
We can do the maintenance necessary to prepare your premises for painting. As Repair Care International approved contractors this includes any wood joinery repair's. Visit our Repair Care page link for further details.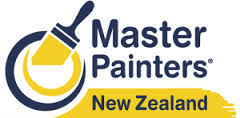 Services Provided
Residential Painting
Commercial Painting
Speciality Coatings
Exterior painting and maintenance
Moisture Detection
Roof Painting
Waterproofing Systems
Plasterboard Stopping
Timber and Joinery Repairs
Colour Consulting
Protective Coatings
Laboratory hygiene requirements
Exterior recoating of Monolithic,
insulclad and solid plaster homes
          Something else in mind?
          0274 963660

Best handyman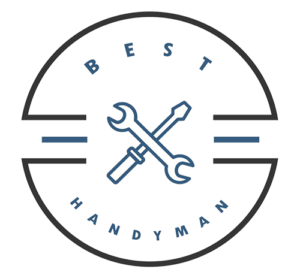 Check out our best handyman rating here
The owner of the business David Cashmore
David is a qualified master painter with more than 30 years experience in New Zealand conditions and satisfying customers across the greater Auckland area. David has a Trade Certificate in Painting and Decorating, and has previously been awarded the Paintercraft Trust Diploma and Award Winning Painter for New Zealand.
He runs a small team with a friendly, professional approach to our customers. Our team is highly skilled and well trained, combining some 40 years  experience both in New Zealand and abroad.
Customer Satisfaction
David recognises that customer satisfaction is of the utmost importance and is committed to
this principle. Including being polite and punctual through to returning all calls promptly.
He will only employ Painters that will live up to these standards.
Because the project usually involves the customer's personal property. A thorough check on prospective staff backgrounds including obtaining police clearance is made to ensure the
customer is happy and comfortable to have Diamond Decorator personnel on site.We have
full Public Liability insurance for your protection. We are also a member of Site Safe.
In the past David and his team have completed jobs all over thecountry from Whangarei to
Queenstown, including Multi Million Dollar Homes, Rental Properties, TheBridgeway Picture
Theatre, Sky Tower, Walker and Hall Jewellers, The Vault for Armour Guard, Primary Schools,
Retirement Village, Factories and Boats plus many more.
Diamond Decorators also sponsors a wide variety of charities:
▪ Westpac Rescue Helicopter
▪ Barnardos NZ
▪ Radio Lollipop
▪ The Auckland Special Children's Christmas Party
▪ Heart Children New Zealand
For a free quote call David today on 0274 963660
Testimonials
Here is just what a few of our customers have to say:
Your quote was detailed and thorough, and talking to you was refreshing as you knew your business, compared to other painters who quoted. The personal touch was superb. The tidiness and care taken when the job was being done was awesome. Being in contact at all times was easy.

H&D Williams Albany                                                                                                               
 I have known David Cashmore for the past 12 months, and during this time David and his team has worked on three specific jobs for us at our home, repainting almost the entire house inside and out. David has a good work ethic and we have been very pleased with the quality of his workmanship and of those in his employ.

L.George Birkenhead
This is to clarify that David Cashmore and his assistants of Diamond Decorators carried out extensive plastering and paint work on my house earlier this week. The standard of work is excellent, and they left the house tidy each night. As the house was being listed for sale this weekend they had a deadline to meet, and completed four days work in two and a half days without compromising the finished results. I would thoroughly recommend their workmanship.

B. Burkett Manager Walker&Hall  
We had a very tired house with many defects from rust on the roof to rot in the woodwork. Diamond Decorators tackled all these problems in effect renovated the exterior from roof to basement. Their quotation was meticulous and there were no horror surprises. They were professional in everything they did and kept us informed at all stages of the work. All involved were extremely courteous and friendly, managing to work around us with minimum disruption and their good humour provided us with great entertainment too.

K&W James Forrest Hill